仪器资讯丨208C高真空镀碳仪 208C High Vacuum Turbo Carbon Coater for TEM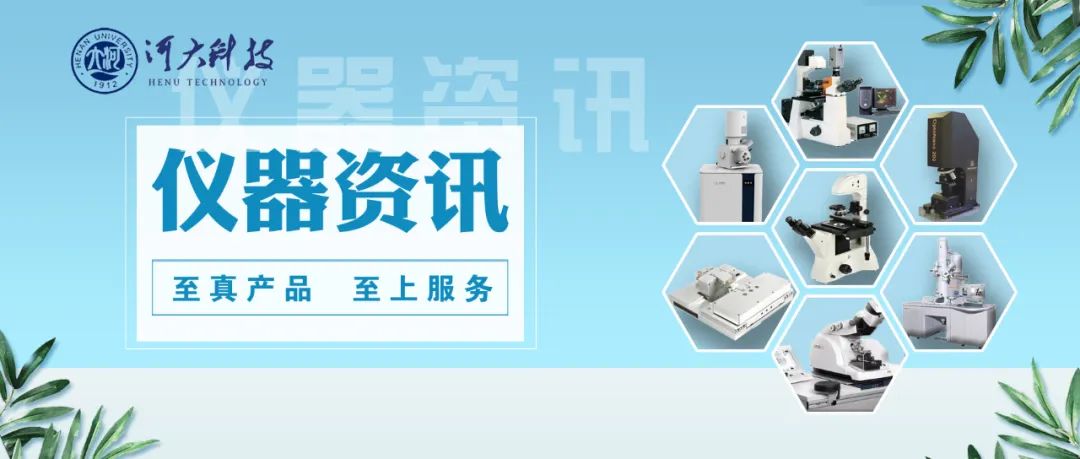 至真产品,至上服务。河大科技合作业界顶尖仪器制造商,为您提供最优质的实验室解决方案与科研服务。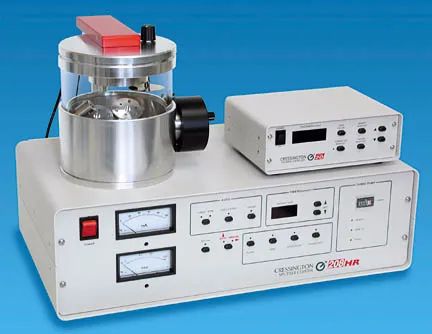 208C High Vacuum Turbo Carbon Coater
The 208C High Vacuum Turbo Carbon Coater from Cressington offers high quality carbon coating techniques for TEM, STEM, SEM, EDS/WDS, EBSD and microprobe applications. The compact, turbo pumped system requires only a standard power outlet and occupies minimal bench top space. The practical chamber size of 150mm diameter allows for rapid pump down and coating cycle times of around 10 minutes. The use of ultra purity carbon rods in a high vacuum chamber gives the high quality coating needed for critical TEM, EBSD, high resolution SEM and microprobe work. The modular design permits rapid change between a variety of applications with optimized conditions.
Optional Accessories for the 208C:Rotary-Tilting stage for coating large samples like microscope slides for carbon support films.Rotary-Planetary-Tilting stage for multiple sample coating for SEM, EDS/WDS and EBSD applications and/or enhanced uniformity.MTM-10 thickness monitor unit for precise and reproducible coating thickness.
Main Features of the 208C• Voltage controlled rod source gives multiple evaporation capabilities.• Feedback loop enables precise and consistent coating thickness.• Choice of operation methods for optimized operation.• Automatic evaporation control gives ease of use in busy environments.• Low cost, high resolution thickness monitor ensures reproducible results.• 80 ltr/sec turbo pump on a 150mm diameter chamber gives rapid pumpdown.• Optional Dry Scroll Pump available• Reduces operating cost in several ways:1、No need for water cooling2、No need for warm up or cool down3、NoneedforLN2(drynitrogen gas optional)4、Short cycle time5、Space saving,compact bench top design
Specifications for the 208C High Vacuum Turbo Carbon Coater
Chamber Size

150mm OD x 165mm high (5.9" x 6.5") standard
Variable height, 165mm - 250mm (6.5" - 9.8") optional

Evaporation source

Bradley type (6.15mm OD rods [1/4"])
Heavy duty stainless construction

Evaporation supply

Microprocessor based Feedback loop controlled with remote current/voltage sensing
Safety interlocked
Variable, 180A max. with over-current protection

Sample stage

Static table holds 12 SEM 1/2" stubs
Height adjustment through 60mm
Optional rotary-planetary-tilting stage

Analog metering

Vacuum, dual range Atm - 0.001mb
1 x 10-3mb to 5 x 10-6
Current, 0 - 200A

Con

trol method

Automatic evaporation control using programmed voltage and timer




Full manual override with pulsed or continuous operation




Digital timer, 1 - 9.9 seconds




Digital voltage setting, 0.1 - 5.5V




Automatic vent
Pumping System

Configuration

Turbo/rotary pump combination
Optional Dry Scroll Pump instead of rotary pump

Pumping speed

67 l/sec.

Pumpdown time

1.5 min. to 1 x 10-4mb

Ultimate pressure

5 x 10-6mb

Desktop sy

stem

Rotary pump is mounted on desktop compatible anti-vibration table




All metal vacuum coupling system
Services required

Supply

100-120 or 200-240 VAC, 50/60Hz

P

ower

1200 VA max.
河大科技将为您提供价格优惠的最佳解决方案,助力科研行业飞速发展。
了解更多仪器设备,请联系我们!
销售经理:刘先生
电话:18937875597(同微信号)

END
关注官方微信 更多精彩资讯